Hard Rock Hotel Guadalajara
---
Hard Rock Hotel Guadalajara, located right in the capital of tequila and mariachi music, this city is located only 35 minutes from the Miguel Hidalgo International Airport. An impressive city, with fascinating qualities, both modern and historical, and captivating for all who visit it.
It's pleasant climate, various forms of recreation, places of historical interest and several tourist and cultural attractions, position Guadalajara as one of the most frequented destinations in Mexico. Vacation in the ideal destination for all those walkers seeking tranquility, instead of the overwhelming scenery of the tourist centers.
Enter the following link to see more about Hard Rock Hotel Guadalajara and the incredible city in which it is located.
---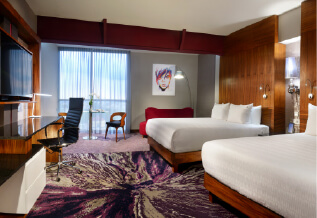 ---