BelAir Unique CDMX WTC & BelAir Business CDMX WTC
---
Located in one of the most important financial and commercial areas of the city and right next to the Pepsi World Trade Center, our most recent hotel acquisitions are the best option to enjoy the beautiful and fascinating Mexico City.
Explore the most important cultural attractions of the city such as the National Museum of Anthropology, Palacio de Bellas Artes and Bosque de Chapultepec.
Discover amazing places and enjoy the endless attractions that you will fall in love with as well as monuments, cultural, commercial, and entertainment venues that will make your visit an unforgettable experience.
Click on the links to learn more about the hotels where you can stay and choose the option that best suits your vacation plans.
---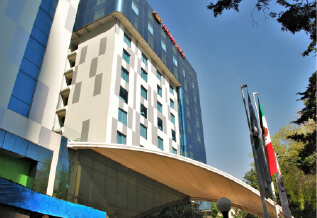 ---